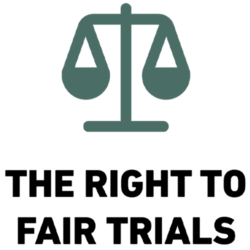 The project is concerned with the systematic violations of human rights in both the military and civilian judiciary, especially the Emergency Supreme State Security Courts and Terrorism Circuits.
This covers the period following the July 2013 events. The project analyzes the various stages of the trials according based on analyzing case files, with the aim of submitting reports on the patterns of ongoing violations against detainees to contribute to have judicial system and humane penal system in Egypt, by taking the first steps in this regard.
The project activities and services aims to access credible information to support the capacity of stakeholders engaged in defense, research and formulating public discourse to contribute to the protection of civilian victims of unfair trials or who may be subject to such abuse.
Provides an official online archiving system of information on victims of human rights violations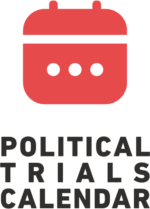 Trials calendar is an online service that provides upcoming dates of the sessions of political cases in Egyptian courts and their results
Our goal is to build a database of Human rights information and documents
News briefing By: The Committee for Justice Geneva: June 27, 2023 The Supreme State Security Criminal Court (Third Terrorism Circuit), held in the Badr Courts Complex, headed by Judge […]
News briefing By: CFJ Geneva: 7 June 2023 The First Circuit of the Terrorism Court, presided over by Counselor Muhammad Al-Saeed Al-Sherbiny, alongside Counselors Essam Abu Al-Ela and Mahmoud […]
Press release By: Committee for Justice Geneva: March 19, 2023 The Committee for Justice denounced the death sentence issued by the First Terrorism Circuit of the Supreme State Security […]
Violations of Cases Reports

The Committee for Justice said today that as part of its Justice Watch project, it has examined the files of case No. 9115 of 2020, South Giza, known in the media as the "Helwan Microbus […]

The Committee for Justice (CFJ) said that within the framework of its Justice Watch project that monitors the justice system in Egypt, our team examined the files of Case No. 267/2015, Criminal/Military/Ismailia/Total, Registered under No. […]
Thematic Reports
Egypt: 'Conviction without trial', 2021 yearly report by CFJ on Egypt's 'terror lists' In CFJ's latest report prepared by the Trial Watch team, and entitled "Conviction without trial: Egypt's terror Lists", the organization stated that […]
The state of emergency has become the dominant feature in Egypt under the various ruling regimes since the end of the nineteenth century until now. The continued application of the state of emergency in Egypt […]
News briefing By: CFJ Geneva: 7 June 2023 The First Circuit of the Terrorism Court, presided over by Counselor Muhammad Al-Saeed Al-Sherbiny, alongside Counselors Essam Abu Al-Ela and Mahmoud […]
The undersigned Egyptian human rights organizations call on the Attorney General to close Case No. 19 of 2022 (Cairo Appeal Investigations) involving four women journalists from Mada Masr, Lina Atallah, […]
The Committee for Justice (CFJ) has condemned Egypt's continued issuing of mass death sentences despite apparent violations of due process. The Egyptian Minya Criminal Court on September 13, 2021 sentenced […]