Who is Committee For Justice?
The Committee for Justice (CFJ) is an independent association for the defense of human rights based in Geneva, Switzerland and established in 2015 by a diverse group of human rights advocates. CFJ's mission is to defend victims of and persons vulnerable to human rights violations with focus on the Middle East and North Africa region. CFJ seeks – through observing and documentation – to present a credible picture of human rights abuses enabling the international community, CSOs and knowledge hubs to provide alternative solutions concerning the human rights situation in the region, to conduct justice for victims, obtain reparation and counter impunity for perpetrators of human rights violations.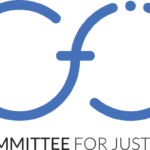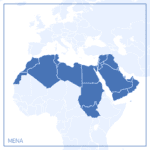 projects
Committee for Justice established this project to monitor the work of the Human Rights Council, more specifically in the Middle East
and North Africa region. The project is the creation of a platform that will be mainly in Arabic, as Arabic speakers usually have less
access to data on human rights violations occurring in the Arab region, or to human rights materials and mechanisms in general.
In the long term, it will enable CSOs, human rights defenders and media to put pressure on Arab countries so that they implement
United Nations recommendations. Besides, this platform will also play an important educative tool and database concerning
human rights and United Nations mechanisms.
CFJ intends to collect information on the ground, permitting victim groups, Egyptian and international media, lawmakers, national and international NGOs as well as researchers, to have access to the information on the Public Facility Protection Act of 2014 and its effects, which will facilitate their work, should they decide to take action against it. CFJ collects credible information to reinforce the capacity of these stakeholders for advocacy, research and shaping the public discourse to contribute to the protection of those directly or potentially concerned by military trials.This project will permit to contribute to a transitional justice process when the time is right, thereby preserving the chances of victims of military court trials for acknowledgement and access to reparation.
Arbitrary arrests have explosively increased following the events of 30 June 2013. This led to overcrowding of detainees in places of detention and the use of non-commissioned places of detention as detention facilities, where detainees are placed outside the protection of the law and subjected to extended periods of torture, or even killed. CFJ will monitor all known places of detention and preparing relevant materials about violations against detainees, and field follow-up with associations of families of the victims on the national and subnational level. The objective of this project is increasing local civil society awareness of the detainee rights inside places of detention, and incentivizing their respective families and CSOs to independently and objectively seek to exercise self-monitoring of places of detention to the extent possible. Another objective will be to support the prevention of impunity of perpetrators of human rights violations in places of detention.
Committee for justice (CFJ) aims through this project to shed the light on the most prominent violations and war crimes committed in this significant spot of the Middle East and North Africa (MENA) region.
CFJ will work through its local partners and other active organizations in the region on building an independent human rights observatory, to cover the violations committed against human rights defenders and reporters primarily, along with daily follow up of torture crimes, extrajudicial killings, enforced disappearances, and unfair trials.
CFJ plans to utilize the international mechanisms – using the data and information collected – to provide a supporting hand to the victims of human rights violations in that region.